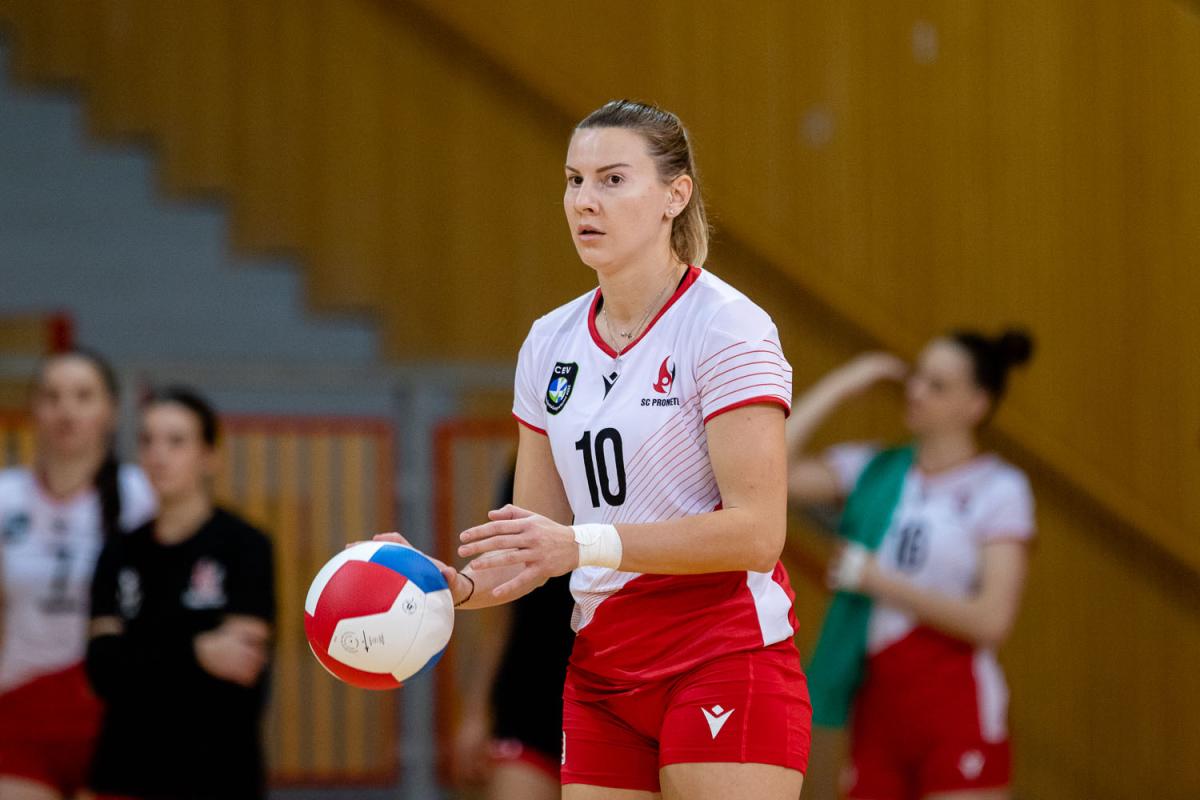 Championship of the Czech Republic (Women's Extraliga)
Prsherov, Czech Republic. November 10
"Prsherov" - SC "Prometey" 0-3 (21:25, 9:25, 13:25)
Ivan Petkov's team drew conclusions after the previous two failures in the Czech championship. Today, November 10, they finally returned to the winning track, defeating "Prsherov".
"Prometey" actively started the match and led with a score of 0:4. Blocker Mirta Grbac served without mistake in those minutes. Later, the home team narrowed their gap to 7:9. However, they equally failed to catch up with their opponents, in particular, due to their own mistakes on serves.
The Ukrainian club continued to act loosely, and the setter Dariia Velykokon had many variations to continue the attacks — 16:22. At the end, our athletes probably relaxed and lost their concentration for a moment. However, this did not prevent them from celebrating the victory - 21:25.
In the next set, Petkov's team literally shocked the Czech with their play on the block and in defense — 2:10. The representatives of the Dnipropetrovsk region read almost all the ideas of their rivals, who lacked creativity. On the other hand, Prometey was okay with it. Our players scored goals to their heart's content. In the end, this segment ended in defeat — 9:25. 
After the previous set, we should have expected more solid resistance from the hosts. After all, the volleyball players of "Prsherov" definitely did not want to lose with a similar score in front of their own fans in the second game in a row. And for a certain time, the Czechs managed to cling to the points - 11:14. However, then the "red and white" made a spurt and did not leave them a chance for a comeback - 13:25.
Marharyta Stepanenko, the opposite of "Prometey", became the best sniper in this match. The athlete scored 16 points.
The composition of SC "Prometey": Daria Velykokon, Ana-Maria Jonjev, Oleksandra Milenko (1), Viki Savar (8), Yevheniia Khober (7), Marharyta Stepanenko (16), Anna Artyshuk, Kima Zharkova, Mirta Grbac (8), Svitlana Dorsman (c) (12), Viktoriia Danchak, Anastasiia Maievska, Krystyna Niemtseva (l), Anastasiia Karasova (l).