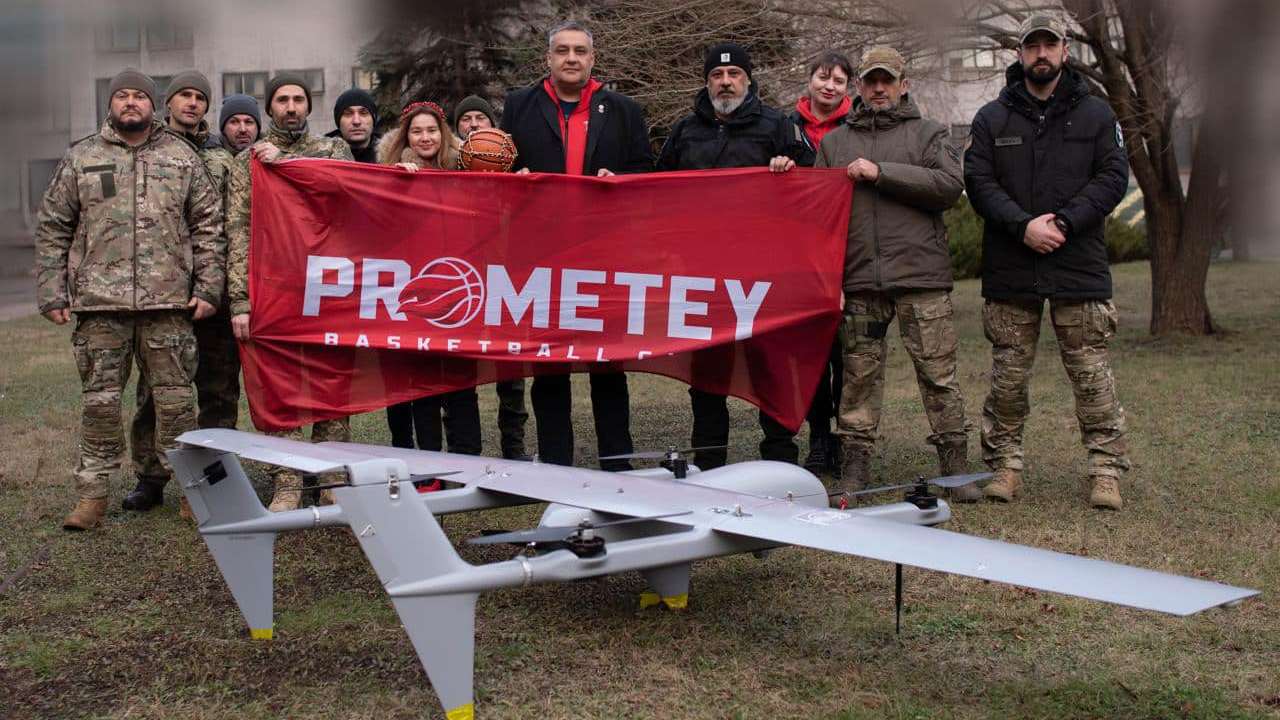 Ukrainian army is facing difficult times fighting against invaders. The best thing we can do is to help our army and support our warriors, who defend Ukrainian territory. 
Therefore, sports club "Prometey" has chosen direct assistance to the Armed Forces of Ukraine as its priority and actively engaged in it. The club gave our defenders the latest reconnaissance drone H10 Poseidon II, which costs over 350 thousand euros. Almost 400 people, from athletes to fans, joined the fundraising.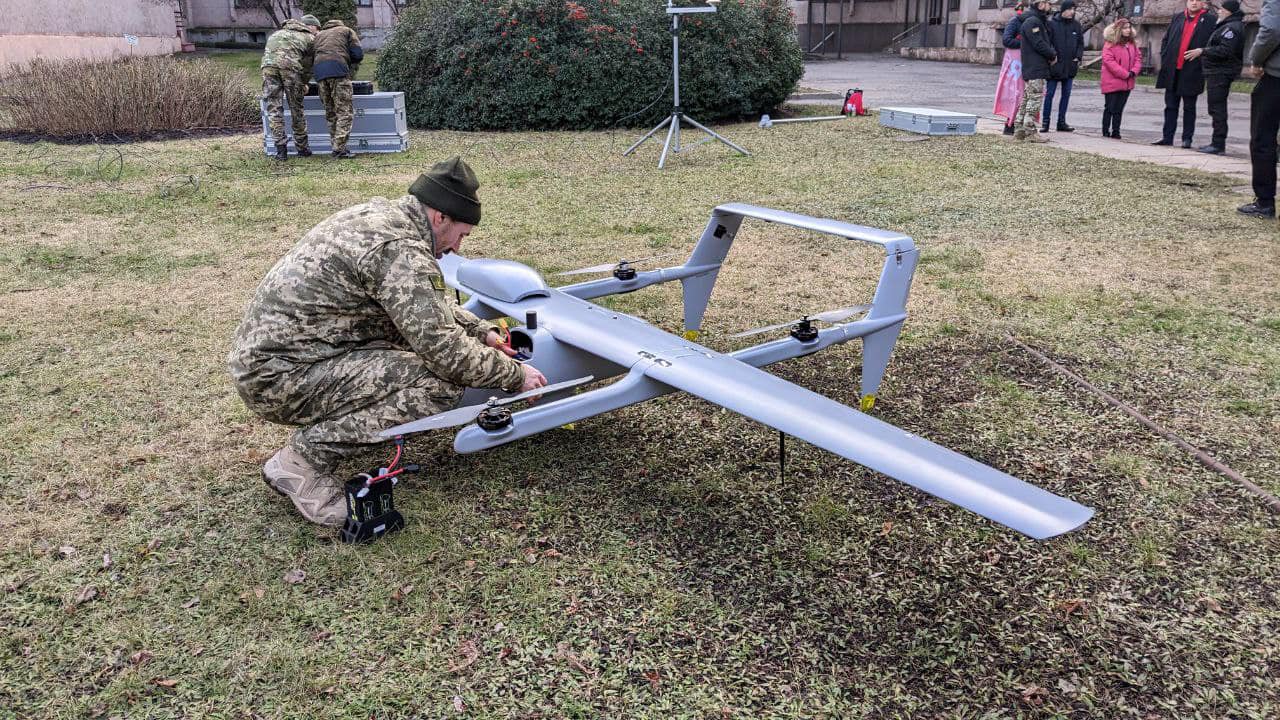 Poseidon II is able to work without satellite connection, almost inaudible and invisible to radars and thermal imagers, has excellent flight time figures, is equipped with a 40-fold zoom, which provides a high-quality image of the area. Range up to 150 km. Altitude - up to 4000 m. Cruising speed 75 km/h.
Also, the players and coaching staff of "Prometey" gave defenders six modern quadcopters. With the help of such equipment, it is possible to observe, detect the enemy, and adjust artillery fire. Drones are equipped with high-quality cameras, have a long flight range and are well controlled. Some of the models have thermal imagers. They can be used even at night.
Our athletes noted that they united the efforts of volleyball and basketball clubs in order to purchase equipment and help our military in the fight for the Ukrainian victory.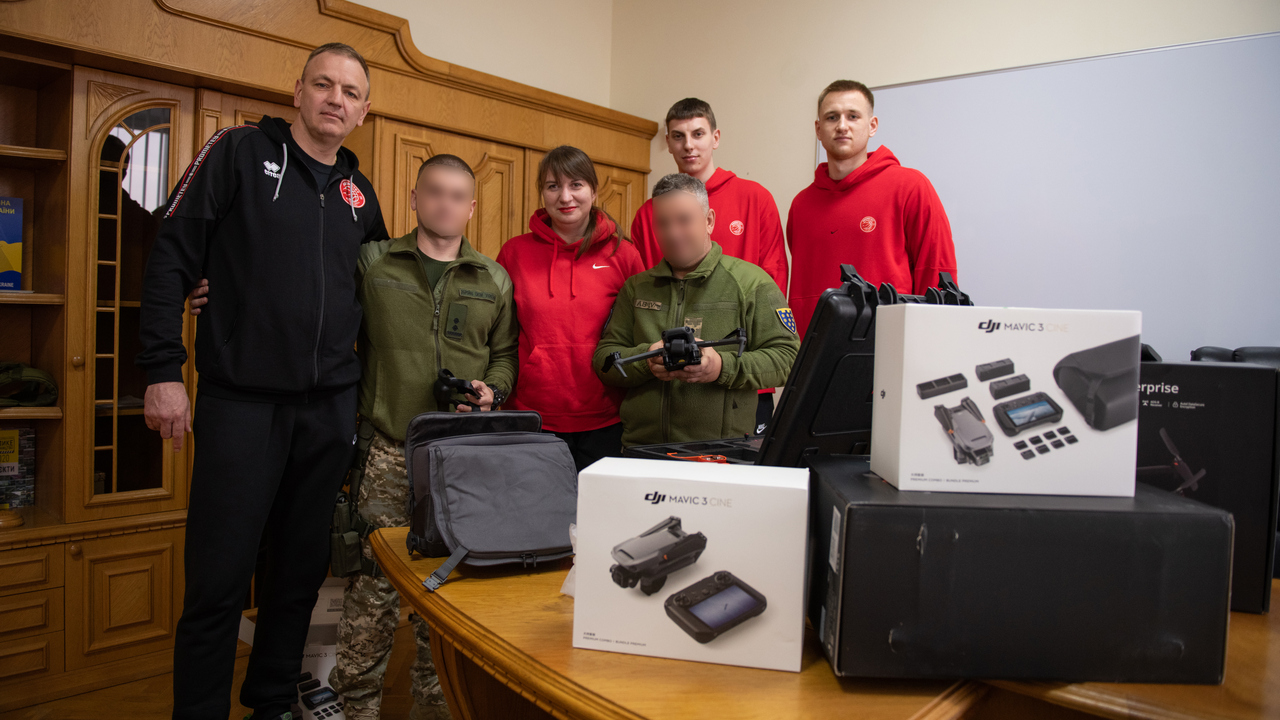 We thank the military administration of Dnipropetrovsk region for their assistance in arranging the transfer of equipment. The copters from "Prometey" were handed over to one of the territorial defence units of Dnipropetrovsk region.
"Prometey" fans, with a volunteer Marina Sarancha among them, deserve special words of gratefulness. Back in 2014, when the Russian Federation annexed Crimea and invaded Donbas, Marina organised a voluntary movement. Her determination and constant readiness to help army were awarded the medal "For dignity and patriotism". In 2017, the urgency of such activities disappeared, but arose again on February 24, 2022, with the beginning of the full-scale invasion of invaders into Ukraine. From the very first days of the war against the russians, Marina Sarancha's volunteer activities have provided constant and comprehensive assistance to our army. Cars (for military and evacuation needs), thermal imagers, radios, generators, camouflage nets, medicines, food, military clothing, as well as a huge number of its elements and many things that our warriors need every day - were collected and handed over to our defenders to defeat the invaders. All this became possible thanks to the financial help of people who transfer their funds to the volunteer moneybox.
You can also join by transferring funds to the following details: 
5168 7427 2492 5114
Volunteer card in PrivatBank
Pay Pal: sarancha0851@gmail.com
Our victory is in our unity!
We thank our soldiers for the fact that we can play and glorify Ukraine all over the world as an indomitable country!