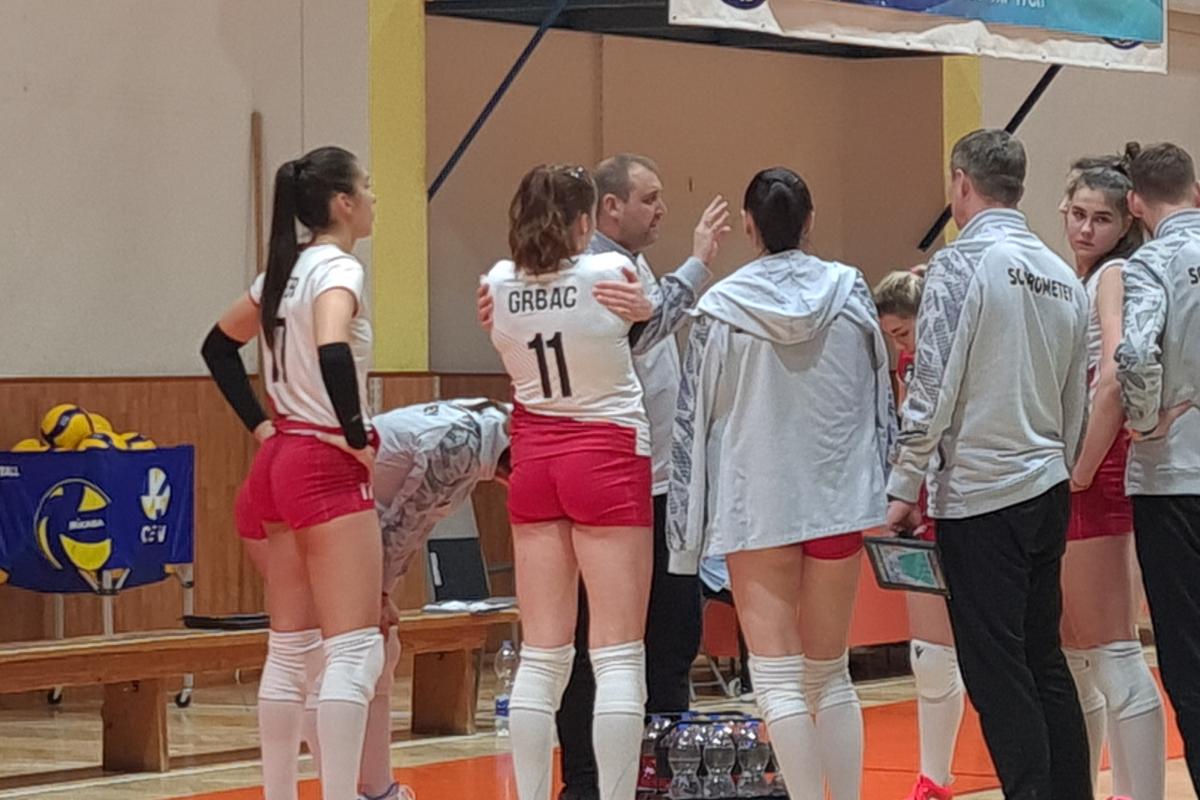 Middle European League (MEVZA)
Kaštela, Croatia. January 21
"Branik" — SC "Prometey" 2-3 (14:25, 18:25, 25:22, 25:19, 8:15)
Ivan Petkov's team, after the victory over "Marina", stayed in the Croatian Kaštela for one more match of the MEVZA championship. On January 21, they met the Slovenian vice-champion Branik.
The opponents had more time to rest because the last time they played was three days ago against "Busto-Arsizio" in the CEV Cup, where, by the way, they were defeated. This time they were again unlucky. At the same time, the "red and whites" triumphed in these competitions for the second time in a row. We would like to remind you that yesterday they defeated the local club "Marina Kaštela".
In the first set, the Ukrainian players worked, so to speak, in one breath. The team secured a comfortable handicap already at the start. Thanks to a confident game both in attack and defense, they managed to develop their advantage — 14:25. 
The next set followed the same scenario as the debut. "Prometey" volleyball players controlled the course of events on the court, so they deservedly brought it to victory - 18:25.
Instead, a bunch of own mistakes did not allow Petkov's team to finish the match in the third and fourth segments — 25:22 and 25:19. Our sportswomen made conclusions in the break between sets and already on the tie-break they pressed their opponents - 8:15.
Petkov's team will also play their next match within the MEVZA League: on January 25 against the Austrian team "Linz-Steg".
The composition of SC "Prometey": Daria Velykokon, Kateryna Huseinova, Kima Zharkova, Oleksandra Milenko, Yevheniia Khober, Anna Artyshuk, Mirta Hrbach, Svitlana Dorsman (c), Viktoriia Danchak, Anastasiia Maievska, Krystyna Niemtseva (l), Anastasiia Karasova (l).