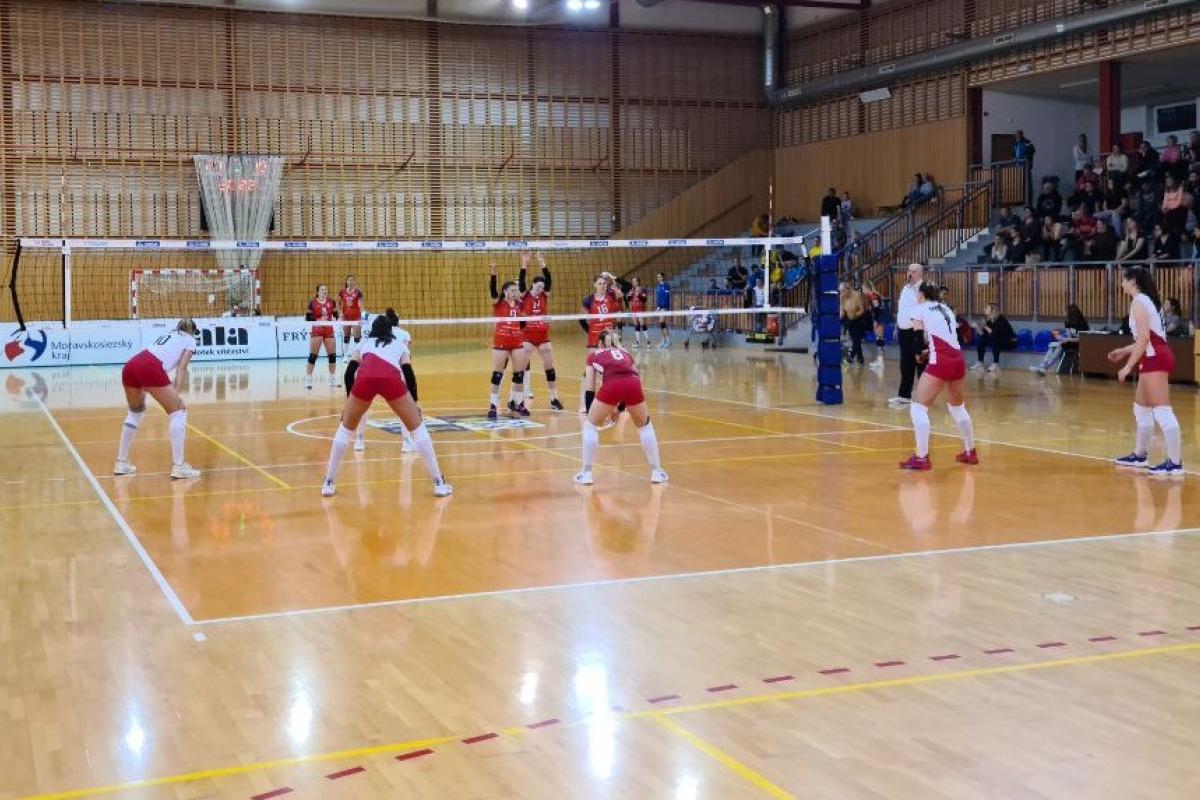 Championship of the Czech Republic (Women's Extraliga)
Frydek-Mistek, Czech Republic. October 27
"Sokol Frydek-Mistek" - SC "Prometey" 0-3 (8:25, 14:25, 22:25)
The Red and Whites played their regular match in the elite division of the Czech Republic in the city of Frydek-Mistek against the local Sokol. Both teams started the season differently, in particular, "Prometey" - with a victory over "Olomouc". And today our team won the second prize in the Extraliga.  
Despite the fact that at the start of the meeting, it was the hosts who took the lead (3:1), Ivan Petkov's players very quickly adapted to the opponents' game and in the end did not leave them any chance for a triumph - 8:25. 
In the next segment, the Czechs slightly improved their attack performance. However, at the same time, they were still far from making any kind of intrigue - 14:25.
But in the third set, "Sokol" decided to rush (5:1). Even before its middle, "Prometey" got rid of the role of catching up and equalized parity. The balance was maintained almost until the end of the set (21:21). After all, the Ukrainians had the last word — 22:25.
Let's add that the best scorer of the match was the player of the "red and white" Oleksandra Milenko. The outside hitter made 15 points. Her teammates Marharyta Stepanenko (13) and Evgenia Khober (12) were not so far behind.
Composition of SC "Prometey": Daria Velykokon (1), Ana-Maria Jonjev, Oleksandra Milenko (15), Viki Savar, Yevheniia Khober (12), Marharyta Stepanenko (13), Anna Artyshuk, Kima Zharkova, Mirta Grbac (6), Svitlana Dorsman (k) (9), Viktoriia Danchak, Anastasiia Maievska (1), Krystyna Niemtseva (l), Anastasiia Karasova (l).