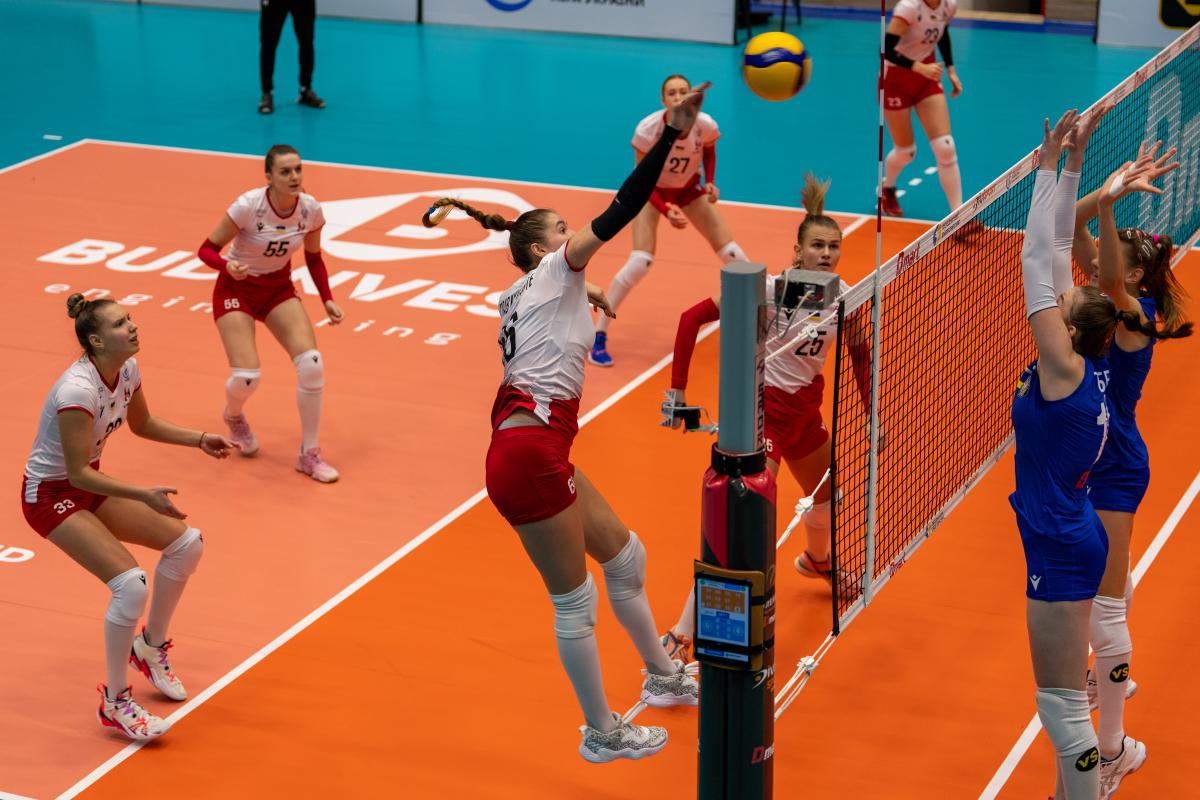 Super League-Dmart. 4th round
Chernivtsi SC "Malenkyi Paryzh". November 13
"Halychanka-ZUNU" — SC "Prometey" 0-3 (18:25, 15:25, 14:25).
Today, November 13, SC "Prometey" met with "Halychanka-ZUNU" in Super League-Dmart. Our team came to the game with an experimental line-up, in particular, newcomers Kateryna Cherkashina and Marta Fedyk appeared on the court. By the way, both showed themselves as best as possible, and Marta also became the team's best scorer (16 points).
Our opponents showed already at the start of the game that they are going to fight for every point. Ternopil was led by Valeriia Dromova, who performed equally well both on the block and in the attack - 12:9. Subsequently, three consecutive aces by Fedyk helped the "red and white" to equalize. In the end, it was this element of the game that became the turning point, and soon Dariia Kaplanska finished the game with a successful serve - 18:25.
The second set began with a spurt by Andrii Romanovych's team — 2:8. For her part, Lyudmila Chornenka took a time-out, which benefited the Ternopil team - 7:8. However, later, the players from Kamyanske knocked out their opponents from the reception, which affected the course of the confrontation - 15:25.
The development of the third set resembled the previous one: the representatives of the Dnipropetrovsk region first secured a good handicap (4:8) and then allowed their opponents to get closer by one point. In the end, our athletes had the last word — 20:25.