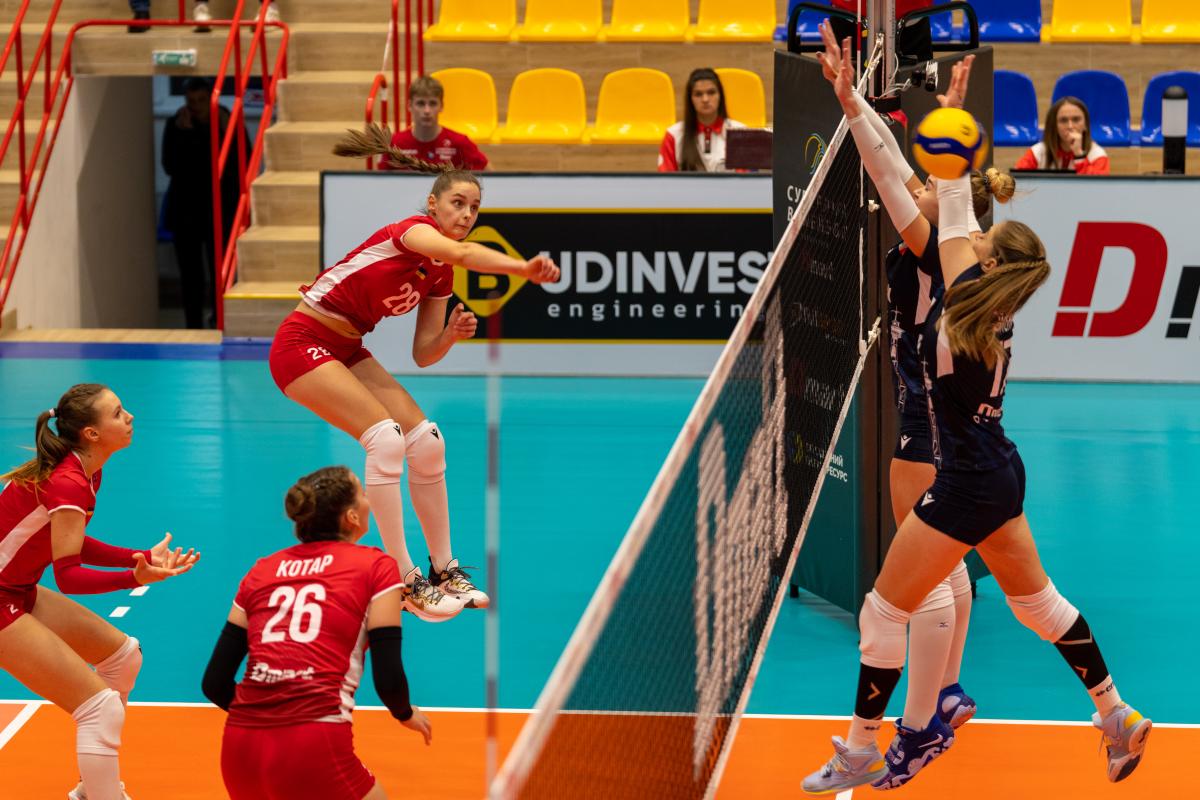 Super League-Dmart. 4th round
Chernivtsi SC "Malenkyi Paryzh". November, 11th
SC "Prometey" — SC "Balta" 3-0 (25:13, 25:13, 25:20)
"Red and White" won another victory in the Super League-Dmart. Today, November 11, they overcame the resistance of the representatives of "Balta" without any particular problems.
It was "Prometey" that started the match more confidently - 4:1. Closer to the middle of the set, the Balta team evened the parity - 10:10. However, after the time-out, which was used by Andrii Romanovych, his players won seven rallies in a row and secured a good handicap for the triumph — 25:13.
In the next segment, the pattern of the match did not change: "Prometey" dominated all elements of the game. Therefore, in the end, the opponents again managed to score only 13 points.
The beginning of the third set remained in "Balta's" favor - 1:4. Serhii Koltsov's team felt the rhythm of the meeting and began to impose a worthy fight on the current champions of Ukraine - 11:16. However, thanks to accurate serving and a tight block, our athletes turned the tide of the confrontation - 25:20.
SC "Prometey": Olena Rudyk (4), Anastasiia Horbachenko, Yana Prokopova, Kateryna Vasylieva, Polina Dziuba (19), Kristina Starostenko (4), Uliana Kotar (5), Danute Stravinskaite (2), Maryna Mircheva, Dariia Kaplanska (10), Mariia Kaplanska (13), Kateryna Cherkashyna, Marta Fedyk.