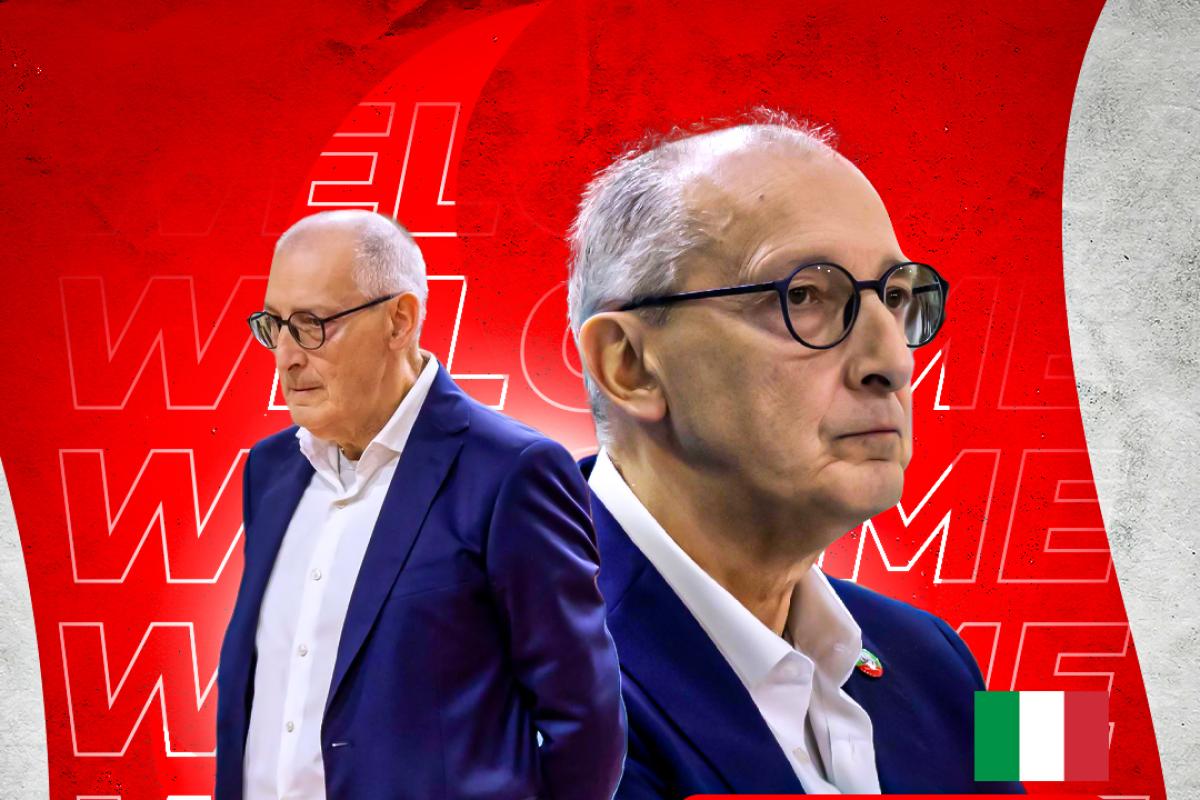 Volodymyr Dubinsky, president of SC Prometey, announced this on his Facebook page.
"This is a world-class specialist! And I am infinitely glad that such professionals are coming to work in Ukraine, at VC "Prometey"! All this is happening thanks to the indomitable, invincible heroes of the Armed Forces of Ukraine, whose victory is just around the corner!
The 65-year-old mentor spent most of his career in Italy, where he led 16 clubs. Among them are the famous "Cuneo" and "Wibo Valentia". Under his leadership, "Vibo Valentia", rising from the second division, achieved the best result in history in the first year, taking seventh place in the championship, as well as reaching the 1/4 final stage of the Italian Cup and the playoffs of the national championship.
The Italian's track record includes work with the men's national teams of Brazil and Italy. As a head coach, Flavio worked with the national teams of Austria, Portugal, Slovakia, and Egypt. By the way, since 2015, the Egyptian national team qualified for the Olympics in Rio with Gulinelli.
In the coaching staff of the Italian national team, he became the winner of the World League, the winner of the World Cup, as well as the bronze medalist of the European Championship. In 2009, Gulinelli led the team "Iraklis" (Greece) during the season. The Greek club, which is having the worst season in its history, was revived by the arrival of Flavio and reached the final of the Champions League (the best result in the history of the club).
In the same season, the Italian, becoming the head coach of the Austrian national team, achieved the best result in the history of this country - 7th place in the League of Europe. Before that, the team did not even make it to the qualifying part of major international competitions.
Gulinelli also headed the Turkish clubs "Halkbank" and "Galatasaray". Together with the Greek "Olympiakos" in 2011 and 2017, he became the champion of the country.
Flavio, benvenuto! We are glad to welcome you to the big family of Prometey! I am sure that you have something to teach to our players, to PVLU, and to the whole national volleyball!" – Volodymyr Mykhailovych has written.
INFORMATION
Flavio Gulinelli (Italy)
14.06.1958
The coaching career
1988-89 - Voluntas Asti - assistant coach
1989-92 - Pallavolo Parma - assistant coach
1996-97 - Grande Volley Asti - head coach
1997-99 - Italian national team - assistant coach
2000 - Brazil national team - coach
2000-02 – Grande Volley Asti – head coach
2002-03 – Cagliari Volley – head coach
2003-04 - Lupi Santa Croce - head coach
2004-05 - Südtirol Volley - head coach
2005-06 Taviano - head coach
2006-08 - Top Latina - head coach
2008-09 - Callipo Vibo Valentia - head coach
2009 - Iraklis Salonicco - head coach
2009 - Austrian national team - head coach
2009-10 - Halkbank Ankara - head coach
2010-11 - NMV Castellana - head coach
2010-11 – Olympiacos - head coach
2011-12 - PV Cuneo - head coach
2012-13 - Portugal national team - head coach
2012-13 - BCC-NEP Castellana Grotte - head coach
2013-15 - Slovak national team - head coach
2014-15 – Galatasaray Istanbul - head coach
2015-16 - Egypt national team - head coach
2015-17 - Exprivia Molfetta - head coach
2016-17 – Olympiacos - head coach
2018-19 - Pag Taviano - head coach
2019-20 - Peimar Volley - head coach
2020-22 - BCC-NEP Castellana Grotte - head coach
2022-23 - Med Store Tunit Macerata - head coach
2023 - Egypt national team - head coach