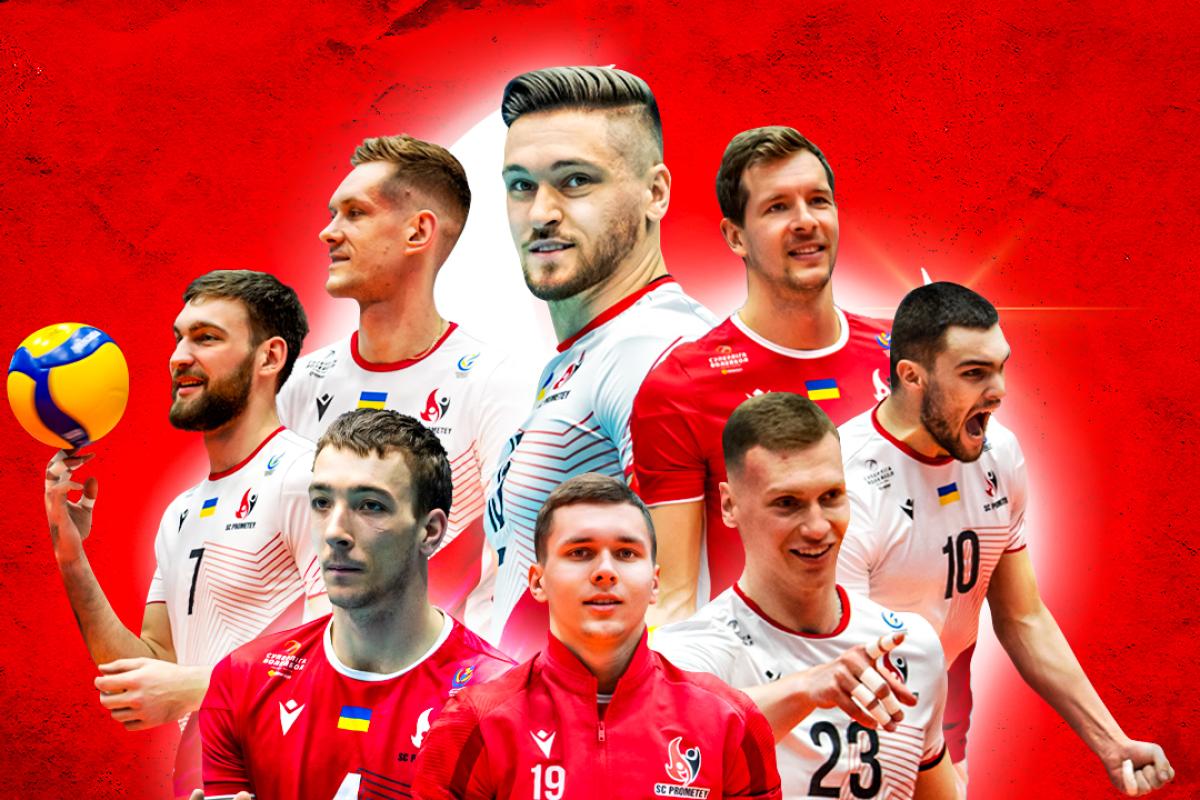 This was announced by Volodymyr Dubinsky, the president of SC Prometey, on his Facebook page.
"I am glad to inform you that most of the newly-minted champions of Ukraine will remain in VC "Prometey"!
This is our captain Vitalii Shchytkov, who, by the way, had quite interesting offers abroad, but chose to play in his native country!
This is one of the most experienced attackers of Ukraine, Ian Yereshchenko, who in a short amount of time managed to become an integral part of the "red and white" family and helped the team a lot in the fight for the "gold" of the Super League-Budinvest.
This is the MVP of the 2022-2023 season - our opposite Dmytro Shapoval!
These are the outside hitter Dmytro Yanchuk and the middle blocker Oleksandr Gladenko, who will be playing in "Prometey" for the third season in a row!
Our young and incredibly promising libero Oleksandr Boiko remains with us, he also got into the national team of Ukraine after a season in "Prometey". 
The outside hitter Ivan Kryvobok and middle blocker Denys Veletskyi demonstrated excellent play and strong-willed character last season, and that is why they also extended their contracts with VC "Prometey".
And I know you are wondering who will join our club in the 2023-2024 season. We will inform about newcomers very soon! And believe me, you will be pleasantly surprised! So, let's continue our work!" - wrote Volodymyr Mykhailovych.
We would like to remind you that now Shchytkov and Boiko are part of the national team of Ukraine. The Blue and Yellows have already won two matches in the group round of the European Golden League 2023. The wards of Uģis Krastiņš and Andrii Levchenko beat the national teams of North Macedonia (3:0) and Croatia (3:0).