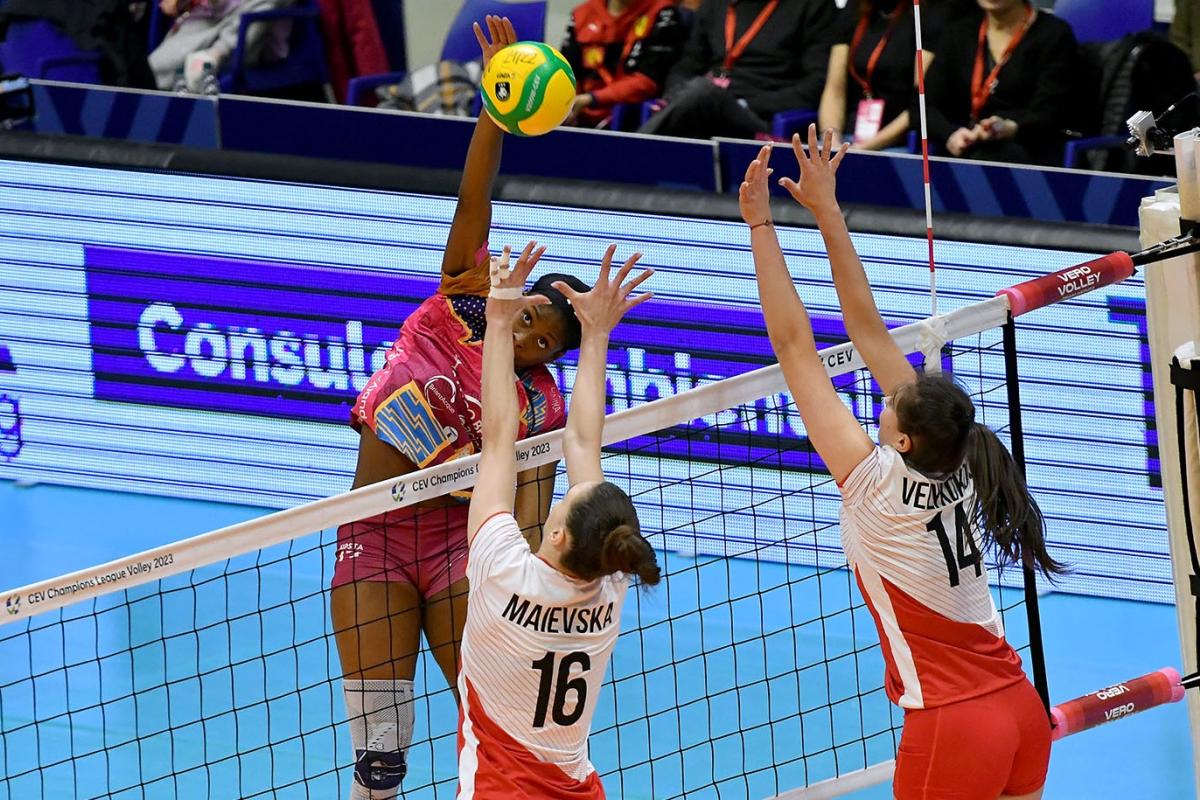 On January 31, the "red and whites" will meet the Italian team "Vero Volley" for the second time at their nominal home court in Kutna Hora. The match will take place as part of the penultimate 5th round of the group stage of the Champions League. Starts at 19:00 Kyiv time. 
CEV Champions League 2022/23
Group stage. 5th round
Kutna Hora (Czech Republic). Arena Klimeška
January 31. 19:00
SC "Prometey" — "Vero Volley"
Tournament position
At this moment, SC "Prometey" closes quartet B. According to the results of the four rounds played, it has one tie-break victory and two points, respectively. The lag behind the leader, who - to be precise - is "Vero Volley", is an already unattainable eight points for the Ukrainian club.
The Italian team, which was considered the group's favorite from the very beginning, fully lived up to expectations regarding its ability. Marco Gaspari's team won three victories and suffered a rather unexpected defeat against "Le Cannet" with a score of 2-3.
We would like to remind you that the winners of the five groups will go directly to the 1/4 finals. All the second teams and one of the third-place teams with the best results will form pairs that will play for tickets to the quarterfinals in two-match confrontations. The other four clubs from the third places will be transferred to the quarter-finals of the CEV Cup.

Previous matches
"Prometey" and "Vero Volley" met in the debut match of the current draw of the main draw of the Champions League. At that time, this confrontation became a real test for Ivan Petkov's team, who were in excellent shape (seven consecutive victories). And they passed it with their heads held high.
Despite the "dry" failure, the Ukrainians fought decently and had the opportunity to win at least a set. Who knows how the events in the match would develop after that? Perhaps our players could gain some points as well.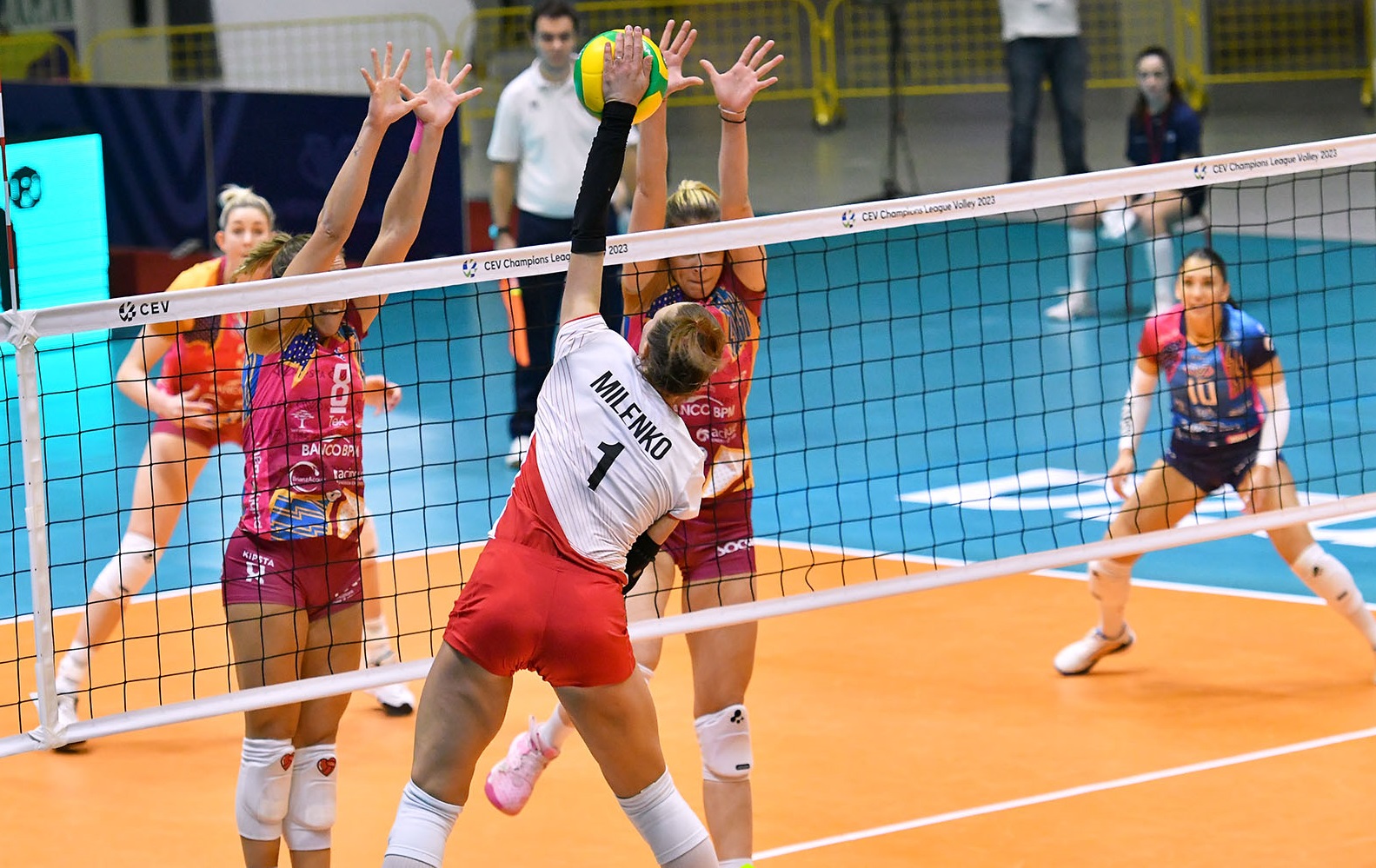 "Vero Volley" is an international team 
Under the leadership of the Italian specialist Marco Gaspari, there are some of the best representatives from many countries: Italy, the USA, Serbia, Belarus, Bosnia and Herzegovina, Poland, and Belgium.
One of the leaders of "Vero Volley" is the Italian Miriam Silla, who was named the best player at the last European and World Championships. In general, every volleyball player here can boast of individual awards. For example, Magdalena Stysiak from Poland was the best server in the Champions League last season while still a part of Scandicci, another Italian club; and Serbian Jovana Stevanovic is the best blocker of the 2022 Nations League. 
Results of previous games in group B
1st round
"Vero Volley" — SC "Prometey" 3-0 (25:17, 25:20, 25:21)
"Le Cannet" — "Alba Blaj" 3-2 (25:23, 18:25, 23:25, 25:21, 15:7)
2nd round
SC "Prometey" — "Le Cannet" 3-2 (24:26, 17:25, 25:14, 25:15, 15:10)
"Alba Blaj" — "Vero Volley" 1-3 (25:20, 16:25, 21:25, 21:25)
3rd round
SC "Prometey" — "Alba Blaj" 0-3 (15:25, 22:25, 21:25)
"Le Cannet" — "Vero Volley" 3-2 (23:25, 25:20, 14:25, 25:15, 15:6)
4th round
"Vero Volley" — "Alba Blaj" 3-0 (25:16, 25:18, 25:16)
"Le Cannet" — SC "Prometey" 3-0 (25:15, 25:22, 25:22)
Broadcast of the match: