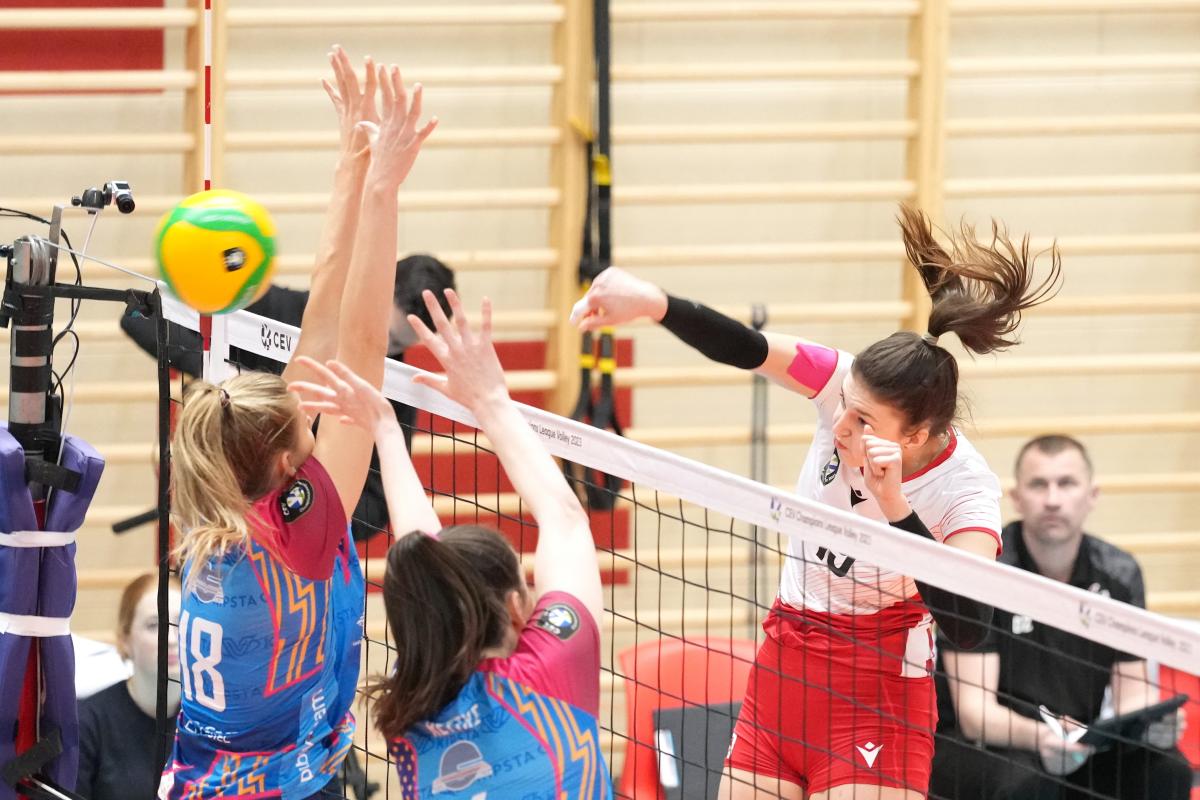 CEV Champions League 2022/23
Group stage. 5th round
Kutna Hora (Klimeška). Czech Republic January 31
SC "Prometey" — "Vero Volley" 1-3 (19:25, 18:25, 26:24, 14:25)
The Italian "Vero Volley" beat "Prometey" for the second time in the current draw of the Champions League. As in the previous match, the "red and whites" were able to create problems for their opponents and even won the set.
"Vero Volley" started this match quite confidently - 2:6. For their part, the hosts were looking for weak spots of the opponents. In particular, Dariia Velykokon chose various options for continuing attacks. However, the ending of these attacks could have been better - 7:12. 
The debut 30-second break from Ivan Petkov had no effect. However, already after the second one - his team took the initiative, adding in all elements. Soon, the productive block of the Ukrainians forced Marco Gaspari to take a time-out — 19:22. Unfortunately, after that, the guests made a spurt and finished the set in their favor - 19:25.
The second set was also dictated by our opponents, who gained momentum with each new rally — 1:6. They fully adapted to the actions of the "red and whites". In addition to everything else, fortune was also on the side of "Vero Volley": for example, in one of the episodes, the ball caught the net and treacherously landed on the side of "Prometey" - 7:17. By the end of the segment, Petkov's team only managed to reduce the gap — 18:25.
In the next set, the formidable attackers of the Italian rhythm club did not lose their rhythm - 1:4. However, it is worth giving credit to our players, because they were by no means going to give up. First, Yevheniia Khober upset the opponents with a well-hit shot, and then Mirta Hrbach effectively scored a transition ball - 5:6. And already at the equator of the set, the hosts broke ahead - 14:13.
The Gaspari team had to play catch-up for a long time. Until Magdalena Stysiak tied the score with a block-out - 18:18. Towards the end of the meeting, tensions rose. The Red and Whites were able to win the match point, and after Viktoriia Danchak's ace, earned a set point in response. In the end, the long rally was the last in this set, but not in the match - 26:24.
The previous triumph gave the Ukrainian players confidence, but their opponents also played more responsibly. Because they well understood that "Prometey" is capable of a comeback. The greater part of the set took place in an equal struggle, and then the guests completely seized the initiative and transformed it into a general victory - 15:25.
Another match of group B between the teams "Alba Blaj" and "Le Cannet" will take place on February 1.
The composition of SC "Prometey": Daria Velykokon, Kateryna Huseinova, Kima Zharkova, Oleksandra Milenko, Yevheniia Khober, Anna Artyshuk, Mirta Grbac, Svitlana Dorsman (c), Viktoriia Danchak, Anastasiia Maievska, Krystyna Niemtseva (l), Anastasiia Karasova (l).